Special Cruises
Host a truly unforgettable event on the Bosphorus. Book your cruise aboard one of our regularly scheduled lunch or dinner cruises, or have an event planner customize a full deck or ship charter for you. Whatever you have in mind, we'll make it happen. We cruise Bosphorus and the Black Sea and host all types of events including Corporate Events, Weddngs, Mariage Proposals, Birthday Parties, Family Reunion and more...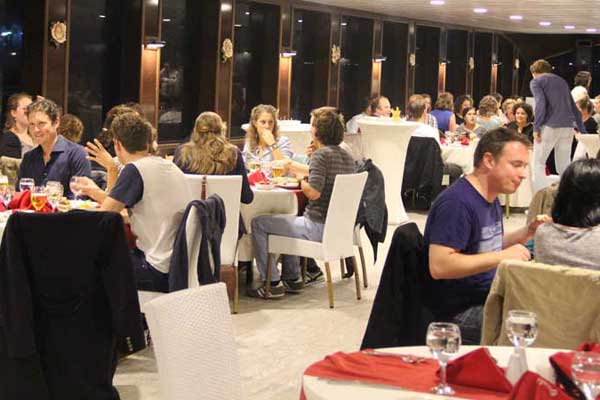 Corporate Events Istanbul
We can organize Corporate Events Istanbul, such as Team Building, Holiday Parties, Corporate Activity Days, Corporate Picnics, Company Fun Days.
Istanbul Weddings on Luxury Yacht on Bosphorus
A wedding can be the most significant moment in a couple's life. Bosphorus Tours Istanbul can help you make a beautiful beginning.
Marriage Proposals on Luxury Yacht
Before a wedding, Marriage Proposals can be the most significant in a couple's life.
Istanbul Birthday Parties on Bosphorus
We can help you plan the perfect Birthday Party customized just for you.
Luxury Yacht Rental
Istanbul Private Yacht Charter
CAPACITY: 25 Person, Motor YACHT PRESTIGE
Istanbul Private Yacht Charter
CAPACITY: 25 Person, Motor YACHT SU
Istanbul Private Yacht Charter
CAPACITY: 36 Person Motor YACHT WINDSONG 9
Istanbul Private Yacht Charter
CAPACITY: 260 Person Motor YACHT Pearl Water